Stop by for all your gift-buying needs. Whether you are looking for the perfect menorah, beautiful jewelry made in Israel or simply Shabbat candles, our Gift Shop always has a large and unique selection of Judaica to choose from. Stop by to find some great ideas for wedding gifts, anniversaries and Bar/Bat Mitzvahs. This Gift Shop is open during our normal hours of operation in the Weinstein JCC Richard A. Arenstein Lobby.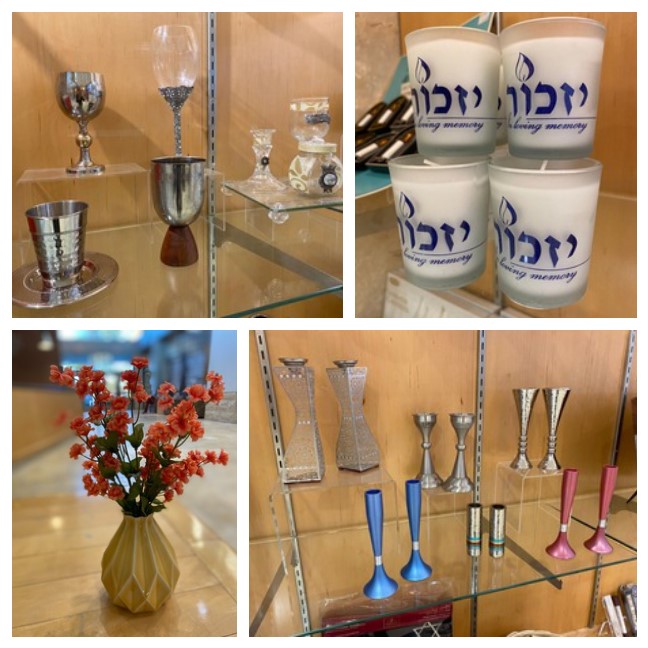 The Cafe at the Weinstein JCC
The Cafe at the Weinstein JCC is the only Kosher cafe in the Richmond area. It is a Meat Kosher cafe under the jurisdiction of Rabbi Chaim Moskowitz. Menu items include fresh made soups, salads, sandwiches, and more! The Cafe is located inside the Weinstein JCC and is open to the general public, members and non-members, Monday – Friday from 8:30am-2:30pm.
Click here to see a full-sized copy of the menu.