Event Sponsorship
Membership and generous support from individuals and local businesses have helped the Weinstein JCC provide the vast array of programs that have kept our Center vital and relevant for nearly 75 years. To help the Weinstein JCC continue to provide such a broad spectrum of valuable programming, we offer local businesses exciting opportunities to connect directly with our members and participants while also supporting the Weinstein JCC.
Corporate sponsors reach a large number of Greater Richmond consumers who both invest their dollars locally and care about supporting businesses that are actively engaged in the community. Whether it's through an event or an ad, we will work with you to maximize the promotional and advertising value among our 7,000+ members and active Center participants. Corporate partnership monies are applied to the services we provide beyond health and fitness—services that strengthen our community such as recreational programs for adults with special needs; Jewish education, arts and culture; and subsidized membership for low-income households.
Corporate Matching Gifts
Many employers sponsor matching gift programs and will match any charitable contribution or volunteer hours made by their employees.
Please check with your human resources department to find out if your company has a matching gift policy. If your company is eligible, request a matching gift form from your employer, and send it completed and signed with your gift. We will do the rest. The impact of your gift to the Weinstein JCC may be doubled or possibly tripled!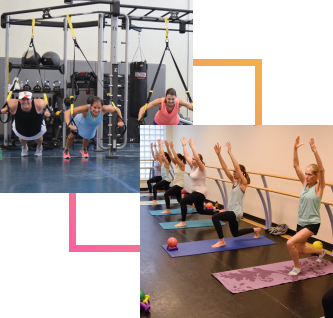 Want to learn more about sponsoring a program at the Weinstein JCC?
Contact Susan Herzick to learn more about making an impact at 804-545-8609 or sherzick@weinsteinjcc.org 
The Weinstein JCC is a non-profit 501(c)3. Tax ID# 54-0535104.